Do you really need a recipe for a successful blog?
Don't you already know all the ingredients?  Content, design, social media, ads…. If it were that easy, everyone would be doing it!
Maybe you could find all the advice you need to grow your successful blog online.  A lot of it is free or cheap. The problem with those free or cheap articles and ebooks is they leave out some of the most important knowledge.
Even some of the more expensive courses I've seen only address one aspect of blogging and assume you understand the rest.  That's a BIG problem.  How big?  Well, let me explain it this way…
Imagine you're going to bake a cake.
Looks easy enough.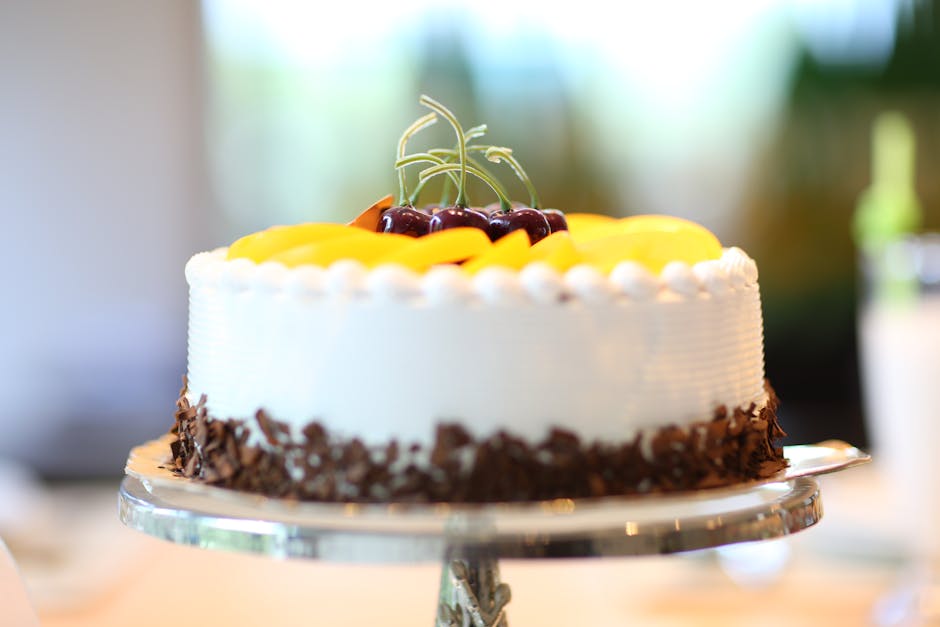 You read an article online about how the number one place to start is with a quality cake pan and decorative stand.  They even included the link to buy it so you did, and now you're all set up!
Your sister has the best frosting in the world and she shared her recipe with you.  You whip up a batch and spread it on just as she says!  Wait, does it go on the pan or cake stand??
Your friend who's an excellent baker tells you she always uses a certain box mix.  So you head to the store to pick that up and run into a sweet lady from church whose cakes are all the rage!
The church lady says that there's no point in baking a cake that no one will eat.  She gives you all the details on how to invite people to your home.  And if you're going to invite people to your house, you'd better get it cleaned and decorated first.
While you're out, you grab some cleaning supplies and decorations too.  Then you head home to work on your cake some more.
You remember you left it as a pile of frosting on a beautiful cake stand.
Ok, the directions on the cake mix are going to be your saving grace…this will have the step by step advice you need!!
It starts with preheating the oven and grease and flour the pan.  Huh?    No one taught you what that's all about!  And the house is still not ready and no one is coming to eat this cake anyway…
Maybe you should just give up!!
But you've got all that frosting and you've invested in cake pans, decorations, a cake stand, a mix, and cleaning supplies.
Why is this so hard??  Maybe baking just isn't for you!
You call your mom and she says:
"Oh, honey, I can help.  Let me come over and we'll start putting all those things together in the right way.  And yes, I'll show you how to do the simple things like grease and flour the pan and the hard stuff like piping on the decorations…but that's the last step.  Let's take these things in order!"
Blogging for profit is like baking a cake.
You may read an article about how to set up your blog and which host and platform to use.
You get it set up and throw some posts together.  Alright!  I think I can do this!
Your friend tells you there's no way you're going to make money at this if you don't get some ads and affiliates and sponsorships.  She recommends the course on monetizing your blog.
Then you realize no one is going to come if you don't set up your social media…everyone says you have to know Pinterest and Instagram, or wait, is it Facebook? And you have to have your profiles set up just right!
You invest in a course to teach you how to grow a following on social media.
Then you remember you left your blog in a mess, like a cake stand full of icing.
You invest in something else to help you figure out your blogging strategy.  Maybe you just need better branding or time managment.
Pretty soon, you've invested hundreds and hundreds of dollars into courses, blog themes, hosting, templates, ebooks and more…and you still can't get the hang of it.
Your husband is getting worried about the neglected housework and your ever growing stress level.
Kids are nagging you to get off the computer.
Nothing you do seems to be working anyway.
In despair you throw your hands up!
Why is this so hard? Maybe blogging just isn't for you. 
You need a BlogMama to come over and show you step by step how to put all those things in action in the right order.
I would LOVE to be your fairy blogmother, but I'm still up to my elbows baking my cake.  It's looking excellent, but I haven't baked/blogged long enough to be the one to train you.  I do however, know someone who is more than qualified!
Her name is Ruth and she's my blogmom, well mentor.
She is a blogging coach AND blogger who has helped TONS of other bloggers grow from zero to FULL TIME INCOME and more!  Through her course, I've met some of the most amazing women who are earning $1000, $5000, even $30,000 a MONTH through their blogs.
Her course is only open once a year so you need to get on the wait list.
Elite Blog Academy is a 12 Unit course that puts first things first!  You won't be frosting the cake stand!
You will learn exactly how to get your blog started correctly so you don't waste time and get frustrated.
Elite Blog Academy covers EVERYTHING you need to know about building a blog that people will actually want to read, attracting a tribe of loyal readers, and monetizing your blog in a way that won't be obnoxious, then developing a plan to keep your growth and success happening!  Just look at these testimonies from other bloggers who have taken the course! That's a LOT of people who have seen a lot of success.   You may think they just got into blogging at just the right time.  Some of the stories are from 2-3 years ago, some from this past year.  They're all seeing success from following the steps in order.
Imagine where you'll be in 6 months.  Will you be peeking in the oven to check on your cake?  Or will you be sitting in a pile of baking accessories with flour on your shirt and tears streaming down your face wishing for your Fairy Blogmom to show up and teach you how to do it?
Listen, it's not for everyone, but you'll never know what you can achieve if you don't give it a shot.
I'll personally answer your questions about whether EBA is right for you or if you should wait until next year. Email [email protected]
I hate seeing moms with dreams struggle and spin their wheels hustling for something they believe in only to be discouraged again and again.
My mission with Gathering Joy is to help you get the most effeciency for your time, so you can earn money from home AND enjoy time with your family.  I don't want you to waste one precious second of your kids' childhood trying to make money and feeling like it wasn't worth it.  I want to help you make memories with your family AND earn an income.  That comes from maximum productivity and know-how.
If you are a blogger, or want to learn how to become a blogger who makes money, do yourself a favor and get on the waitlist so you will be notified when it goes on sale again.
Elite Blog Academy is your recipe for a successful blog.  It's only available once a year.  Be sure you don't miss it.
In the meantime, while we're waiting for EBA to return, I'll be sharing tips and ideas on how you can balance your home life and home-based business in our private Facebook Group the Joy Gathering!  I'd love to have you join me there and share your blogging dilemmas and dreams.
Four leaf clovers and Lucky Charms (and by that I mean the cereal…totally a guilty pleasure),
Christina